ALICE@Mediapolis, Singapore
ALICE@Mediapolis is Singapore's first privately developed, green and smart multi-tenant business park and office space. Located in the island nation's "Silicon Valley" and buzzing with creatives and start-ups, ALICE@Mediapolis is a place where smart people flow, green choices and great minds come together.
BUILDING FACTS
Location: Singapore
Completed: 2018
Building type: Office
Floors: 11
Certification: BCA Green Mark Award – Platinum
Building owner: Boustead Development Partnership
Developer: BP-DOJO LLP
Architect: Point Architects Pte Ltd
Contractor: Earthscape Concepts Pte Ltd
CHALLENGES
Develop a green and smart multi-tenant business park and office space
Create a fantastic and smooth digital experience throughout the building
Meet the high expectations of tenants, including creatives and start-ups
SOLUTIONS
Building access and elevators seamlessly integrated and operated through smartphones
Convenient and efficient navigation throughout the building
Eco-efficient elevators
KONE SOLUTIONS
10 KONE S MonoSpace® elevators
2 KONE TranSys™ service elevators
6 KONE KT 100 Turnstiles
KONE Access™ building access solution
KONE Destination control system
KONE E-Link™ equipment monitoring solution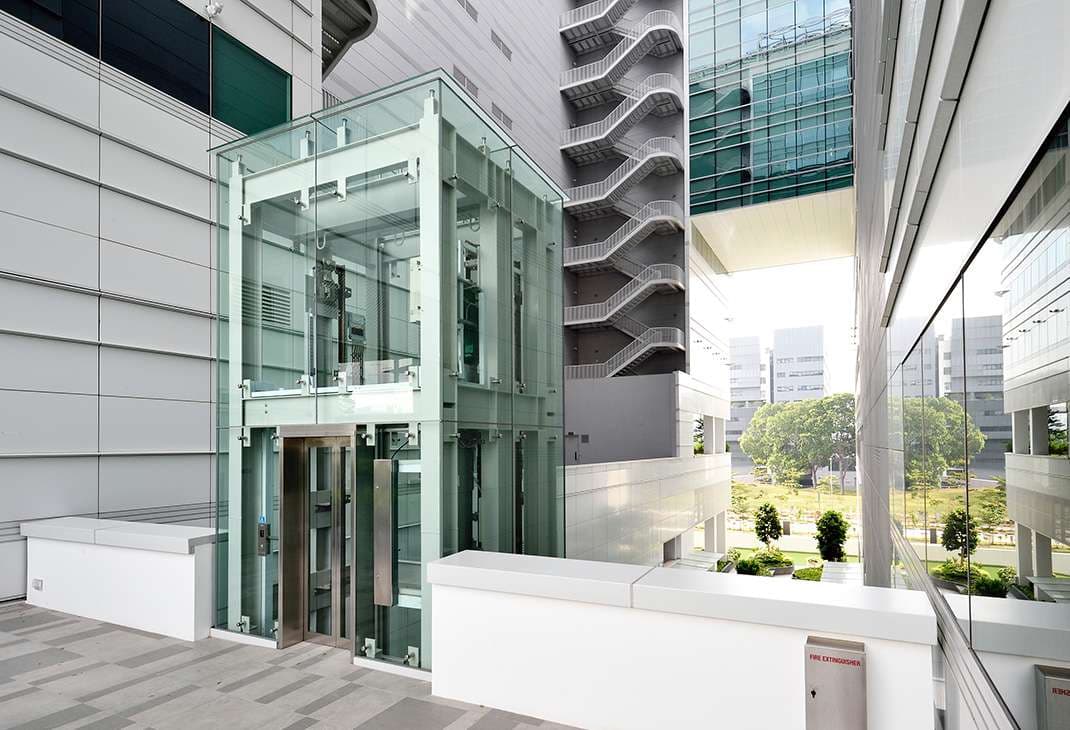 Explore other landmark projects
These featured projects enrich the urban fabric of their city, and we're proud to have played our part.